Though ChromePasswordDecryptor is a Portable tool, it comes with Installer so that you can install it locally on your system for regular usage. It has intuitive setup wizard (as shown in the screenshot below) which guides you through series of steps in completion of installation. At any point of time you can use Uninstaller to remove the software from the system.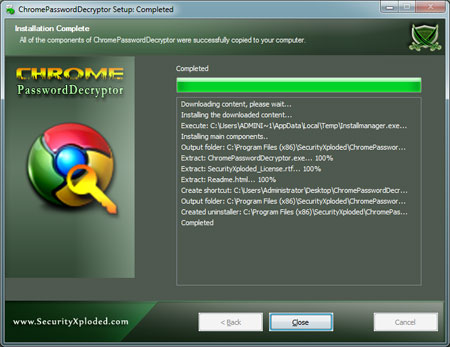 Launch ChromePasswordDecryptor on your system
By default it will automatically display the default chrome profile path for current user. However you can change the path using the 'browse' button besides it.
Next click on 'Start Recovery' button and all stored website login passwords stored by Chrome will be displayed in the list as shown in screenshot 1 below.
By default passwords are HIDDEN for security reasons as it is sensitive data. However you can click on'Show Password' button at the bottom to view these passwords.
Finally you can save all recovered password list to TEXT or HTML file by clicking on 'Save Text' or 'Save to HTML' button respectively.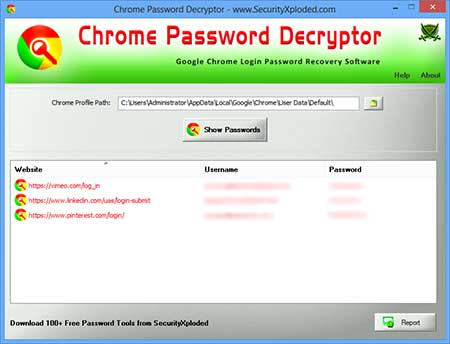 Exported Chrome secrets in standard HTML format by ChromePasswordDecryptor
[You must be registered and logged in to see this link.]
NB : GAK ADA VIRUS BERBAHAYA GAN !!!
KALAU GAK NGERTI DENGAN BHS.INGGRIS NYA PAKE TERJEMAHAN ABAH GOOGLE AJA OKE GAN !!
SEMOGA BERMANFFAAT JANGAN LUPA +++